Plenaries and Special Presentations
May Berenbaum
Plenary: How scientific studies of the house fly in the 20th century influenced language and culture; the rise of filthy flies, flyswatters, and barflies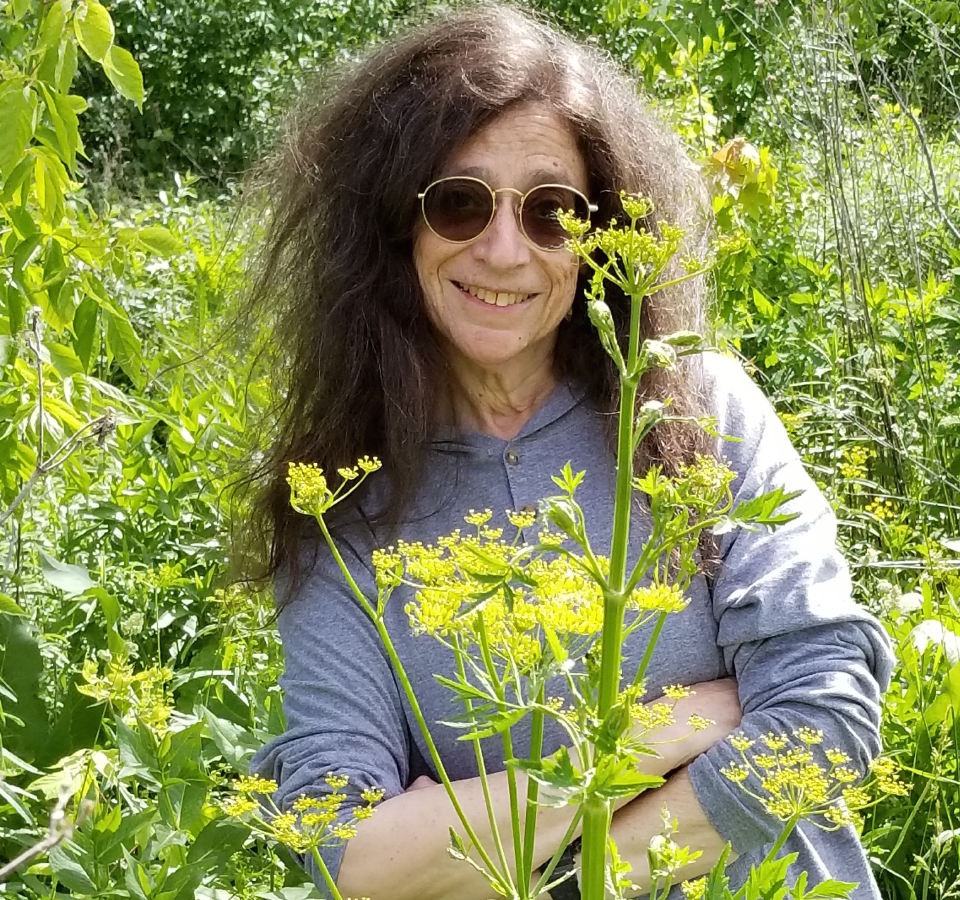 May Berenbaum has been on the faculty of the Department of Entomology at the University of Illinois at Urbana-Champaign since 1980, serving as head since 1992 and as Swanlund Chair of Entomology since 1996. Her research, which has produced more than 300 publications since 1978, focuses on mechanisms underlying interactions between insects and plants, including xenobiotic detoxification, and on incorporating ecological principles into sustainable management practices. She has an h-index of 89 and her work has been cited more than 31,869 times.
Her body of publications spans a wide range of subjects relating to xenobiotic mediation of interactions between plants and the insects that eat them. Interactions range from herbivory to pollination to phytodetritivory, taxa include species in seven insect orders, xenobiotics encompass natural phytochemicals and synthetic pesticides, and experimental approaches run the gamut from the genomics, molecular biology, and biochemistry of insect detoxification and plant defense to community, landscape, and invasion ecology. As a member of National Academy of Sciences, she chaired the 2000 NASEM study on the future of pesticides in US agriculture and the 2007 study on the status of pollinators in North America; in the latter capacity, she testified twice before Congress on issues relating to pollinator decline. As well, as relates to evidence-based policy, she has authored several editorials and opinion pieces relating to pesticide regulation. Currently, she serves as Editor-in-Chief of the Proceedings of the National Academy of Sciences.
Devoted to teaching and fostering scientific literacy, she has won several teaching awards at UIUC and has authored six books and a variety of magazine articles about insects for the general public. In addition, at UIUC, in 2007, with collaborators she launched Beespotter, a website for citizen scientists to assist in monitoring bumble bee distribution and abundance throughout the state by posting photographs and date-locality information and in 2009 she founded the UI Pollinatarium, the first free-standing discovery/science center devoted to raising awareness of pollinators. Finally, in 1984, she launched the Annual Insect Fear Film Festival, an event that features Hollywood films as a mechanism for sharing knowledge about (real) insects with the general public; the festival is now entering its 40th year.
Charley Eiseman
Plenary: Leaf-mining Diptera in North America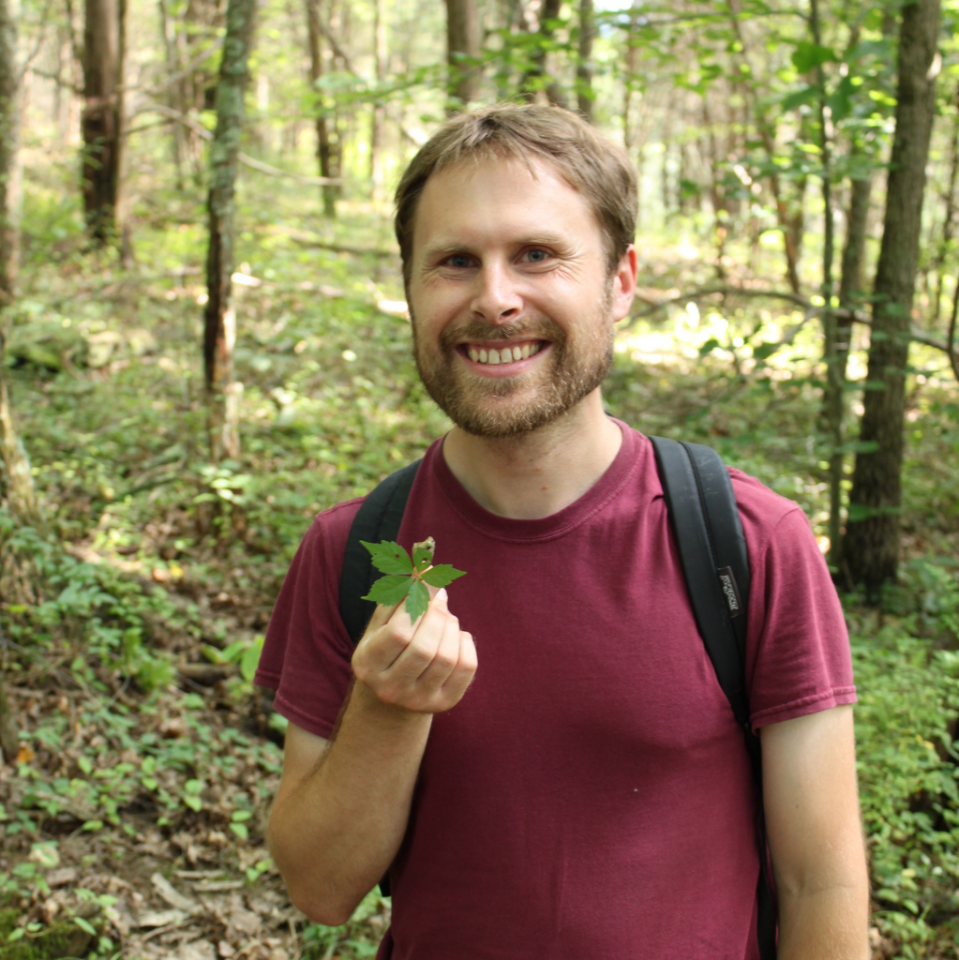 Charley Eiseman is a freelance naturalist based in western Massachusetts. He has been conducting plant and wildlife surveys and natural resource inventories throughout New England for over 20 years, as well as teaching courses and workshops on interpreting animal tracks and sign (both vertebrate and invertebrate). He holds an MS in Botany (Field Naturalist) from the University of Vermont and a BS in Wildlife and Fisheries Conservation and Management from the University of Massachusetts. Charley is the author of Tracks & Sign of Insects and Other Invertebrates (Stackpole Books, 2010), Leafminers of North America (self-published e-book, 2019; second edition, 2022), and an insect-themed blog called "BugTracks." He has also published over 60 peer-reviewed papers on insect natural history, including the description of over 75 new species.
David Grimaldi
Plenary: How the Fossil Record of Flies Informs about Distributions, Extinctions and Diversity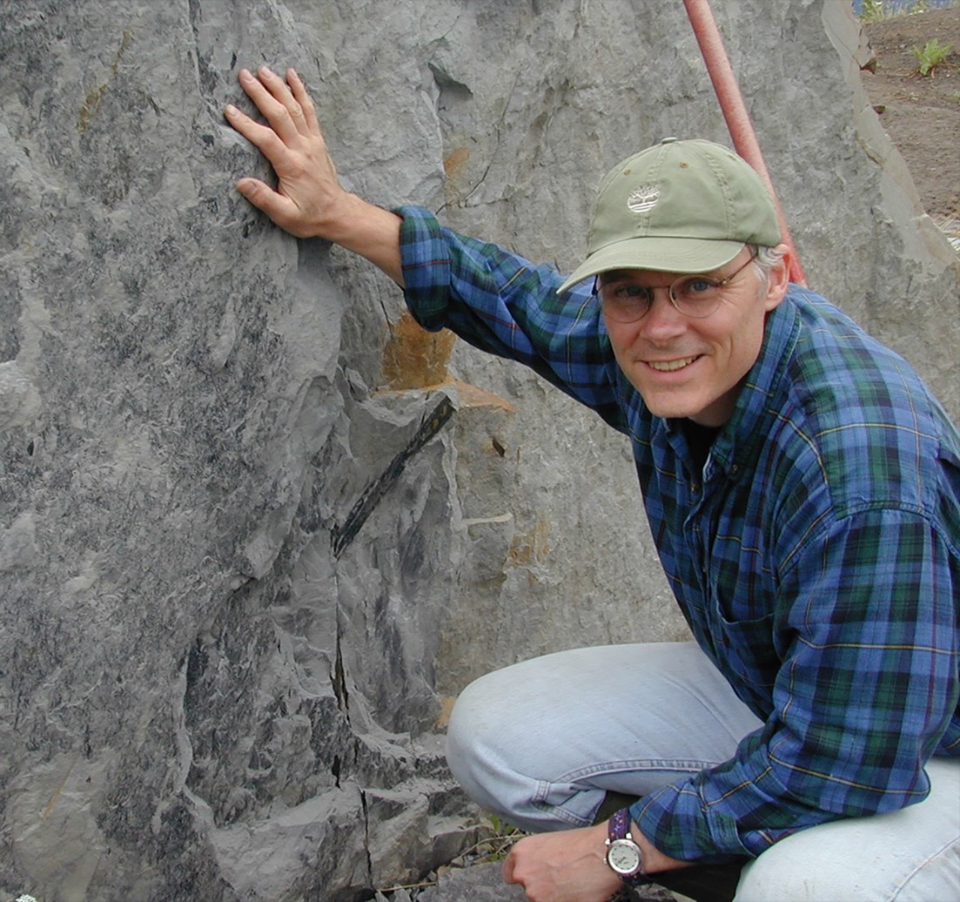 David Grimaldi received his Ph.D. from Cornell University in Entomology, then went directly to the American Museum of Natural History, where he has been for the past 37 years. He is currently Curator of Diptera, Lepidoptera, and fossil insects at the AMNH, and a professor at the Gilder Graduate School there. His research interests include Diptera systematics, general evolution of insects, and how the fossil record helps illuminate the biogeographic history of insects as well as the origins of modern ecosysystems like tropical forests.
In addition to research and collection development, he has taught at Columbia University, The City University of New York, and the field course for Diptera, FlySchool. Major field work on living Diptera includes southern Peru, tepuis in southern Venezuela, savannas in Tanzania, and montane forests in Vietnam, among other areas. Field work on amber has been conducted in New Jersey, Alaska, Wyoming, South Dakota, and India. He developed major exhibitions on insects and amber at several museums, and has just finished work on the new insect exhibitions at the AMNH, including Extinct and Endangered: Insects in Peril. He is currently working on several monographs on his favorite group, Drosophilidae, and finishing a popular book on insect biology.
Fiona Hunter
Plenary: From a mosquito's perspective - what happens when there are co-circulating viruses out there?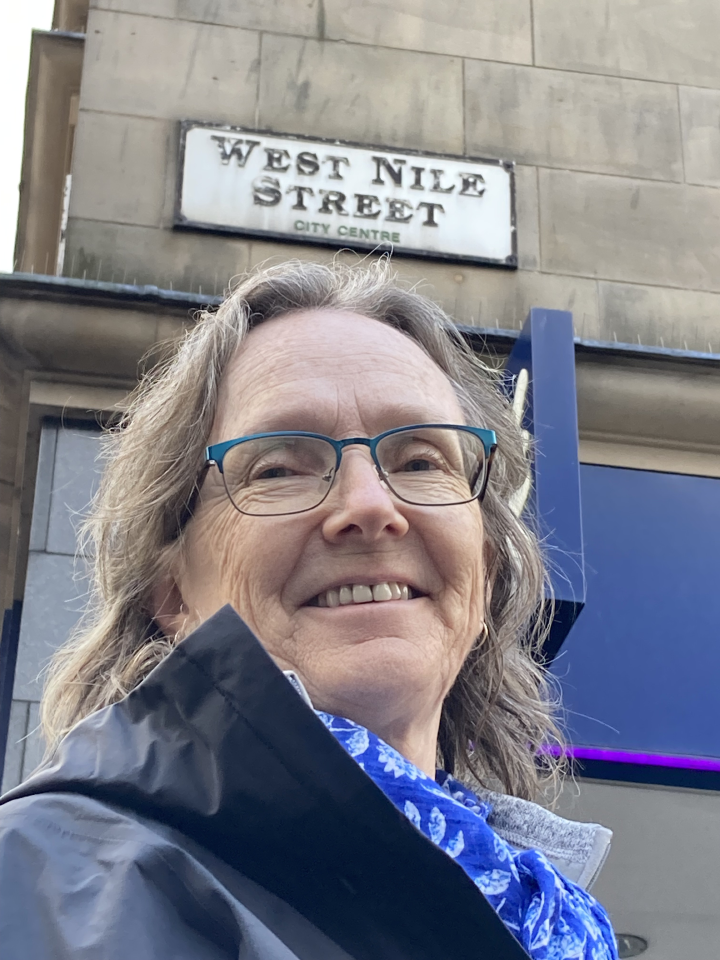 Fiona attended the University of Toronto for her B.Sc. and M.Sc. degrees and then went on to Queen's University in Kingston, Canada, for her Ph.D. Throughout her academic career she has focused on biting flies. Although she has a special fondness for black flies (such robust little flies!), her research focusses on mosquitoes and the viruses that they transmit. She has been a professor at Brock University, St. Catharines, Canada since 1992. Fiona has graduated dozens of MSc and PhD students, many of whom have gone on to work in the field of Medical and Veterinary Entomology. From 2001 to the present, Fiona has been involved with West Nile virus mosquito surveillance and viral testing in Ontario. In 2012, Brock University opened a Containment Level 3 lab (including a CL3 Insectary) for studying live infected mosquitoes. Her lab is currently studying co-infections including various combinations of WNV, Zika virus, Mayaro virus and insect-specific Flaviviruses with the potential to block transmission of the pathogenic viruses.
Erica McAlister
Banquet Presentation: Charismatic Diptera – who are we kidding?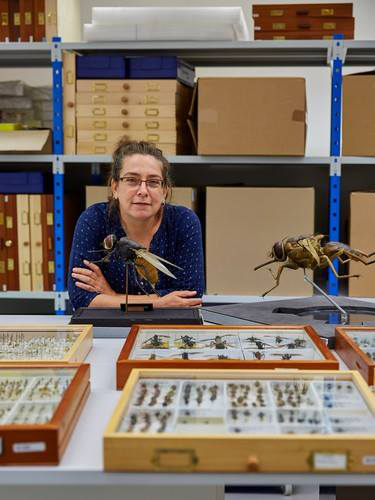 Dr Erica McAlister is Senior Curator of Flies (and Fleas) at the Natural History Museum, London (where she has been fly fiddling for 15 years..) working on the collection of Larger Brachycera, Culicidae and Mycetophilidae (and their relatives). Her research focuses on collections use (including non-destructive DNA recovery), Biodiversity, and Taxonomy (Neotropical and Europe). She is also heavily involved with scientific outreach, especially with the promotion of Diptera having published two popular science books (The Secret Life of Flies in 2016, and The Inside Out of Flies in 2020), presented three Radio series and appeared in many other radio, TV and podcasts extolling the virtues of flies.
Rudolf Meier
Plenary: Accelerating Biodiversity Discovery in hyperdiverse arthropod clades with robots and Nanopore sequencing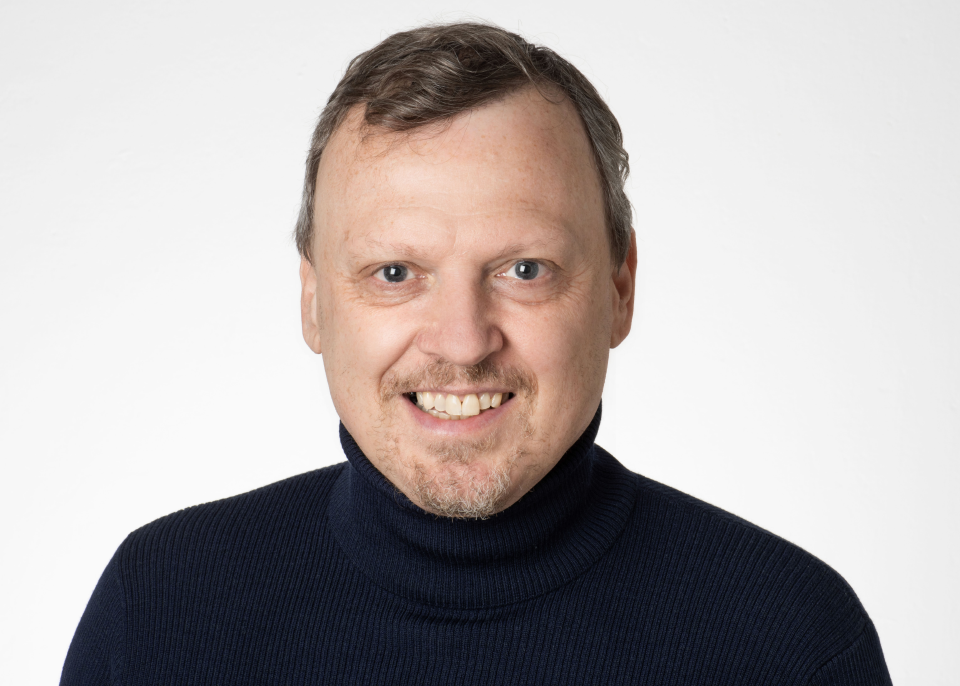 Rudolf Meier obtained his Ph.D. from Cornell University in 1995 and joined the Zoological Museum of Copenhagen University in 1987 before moving to the National University of Singapore (NUS) in 2002 and returning to Europe in 2021 as the head of the Center for Integrative Biodiversity Discovery (Museum für Naturkunde Berlin) and professor at Humboldt University. At NUS, he was the Kwan Im Thong Hood Cho Chair from 2014-2021 and Provost's Chair from 2013-2016. He currently develops new techniques for tackling specimen-rich insect samples with a combination of robotics, nanopore sequencing, and specimen identification with artificial intelligence. During his plenary, Rudolf Meier will introduce a new three-step workflow that uses a specimen-handling robot ("DiversityScanner") to detect, image, and measure individual specimens before moving them into the wells of a 96-well microplate for sequencing ("DNA barcoding"). Each specimen is then barcoded with Nanopore sequencing. Lastly, the images generated by the robot are used to train Convolutional Neural Networks (CNNs) that we hope will eventually lead to specimen identification and sorting without sequencing. He will also argue that the voucher specimens generated by the workflow are essential for meaningful taxonomic, systematic, and ecological follow-up research. Rudolf Meier is the Chairman of the International Congresses of Dipterology and was President of the Willi Hennig Society. He is currently also Editor-in-Chief of Cladistics.