About this website
The website for the North American Dipterists Society has existed at http://www.nadsdiptera.org since 20 June 2003, superbly administered by dipterist and webmaster Jim O'Hara of the Canadian National Collection of Insects, Arachnids and Nematodes in Ottawa, Ontario, Canada, and hosted by the University of Guelph in Guelph, Ontario. See more about the history of the society.
The North American Dipterists Society was incorporated on 27 November 2019, and in seeking 501(c)(3) non-profit status, this new website was born. The webmaster (Steve Gaimari) originally used a WYSIWYG web editor to get the new website (https://dipterists.org) up and running, but quickly recognizing the need for the flexibility of a pure html+css solution to keep the website up-to-date and current, he rebuilt the website from scratch, learning an awful lot about html, css, PHP, MySQL, etc., and about the right ways and the wrong ways to build a website!
Both websites will coexist, as some content (such as the Tachinid Times and Tachinid Resources pages) is solely found on the original site.
Here are some of the items of note regarding this website: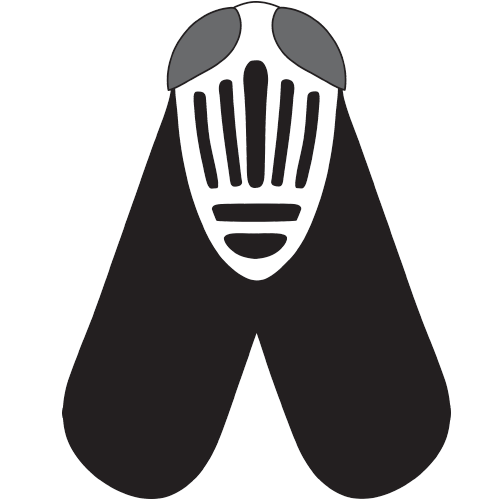 The favicon used for the website of the Society is a stylized representation (done by Martin Hauser) of the Flies of Valour of Ahhotep, as presented on the "necklace with golden flies" held at the Luxor Museum of Ancient Egyptian Art. This 16th century BCE piece was excavated from the necropolis of Dra' Abu el-Naga, near the Valley of the Kings in Egypt. The necklace was granted to Queen Yahotep by her son Ahmose for merits during the war with the Hyksos. The Golden Fly Order (represented by possession of one or more of these golden flies) was the highest military award in Egypt, available to all ranks including ordinary soldiers.
The logo and seal for the Society is adapted from the Fly Times frontispiece provided by Jeff Cumming, which is an empidid male holding an earth-like balloon.
The rotating banner of flies will ultimately display the great diversity of Diptera! However, at this point, all the images are from one person - the webmaster - who only used images for which he held copyright. Therefore, acalyptrate-heavy for obvious reasons! Instructions for submitting images for the banner are given in our FAQ. As more photographs are submitted and incorporated into the banner, or elsewhere into the website, I will ackowledge those photographers here!
Following are some of the critical resources that allowed this site to be built and to operate: